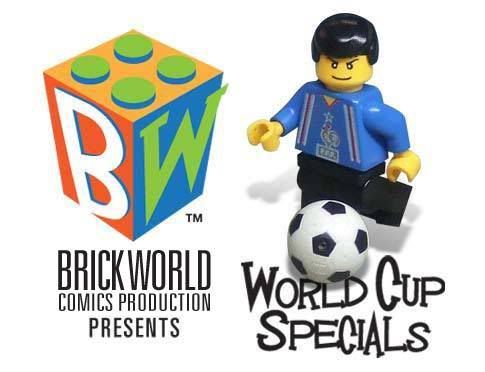 Well World Cup 2010 has finally came to an end, during the month when it was raging on we have accumulated quite a small collection of comic strips here which are World Cup related so we decided to bundle them out in an easy to see format for you guys to relive some of the World Cup moments. Just click on the image above to access the page, or you can click here.

Talking about LEGO World Cup... how can we missed this chance to promote this uber LEGO soccer site, see Legofussball.eu. for all the glories in LEGO soccer!

We would also like to take this opportunity to introduce the new experimental Brick World Comics blog site which is aiming to cater the "I only want to read the comics" crowd who might find the jumping between our blogs a tedious task. Do let us know what you think!